The Lou Mac Park, although easily one of Oriental's smallest parks, is also one of its prettiest and most inviting for water lovers of all varieties, locals and visitors alike. Located on the corner of Freemason St. and South Avenue, this park has undergone several renovations over the past couple of years, thanks to damage from 2011's Hurricane Irene. Luckily, the waterfront structures and amenities that make this destination one of Oriental's favorites is back up and running, and is open to anyone who want a front row seat to one of Eastern North Carolina's most scenic waterfronts.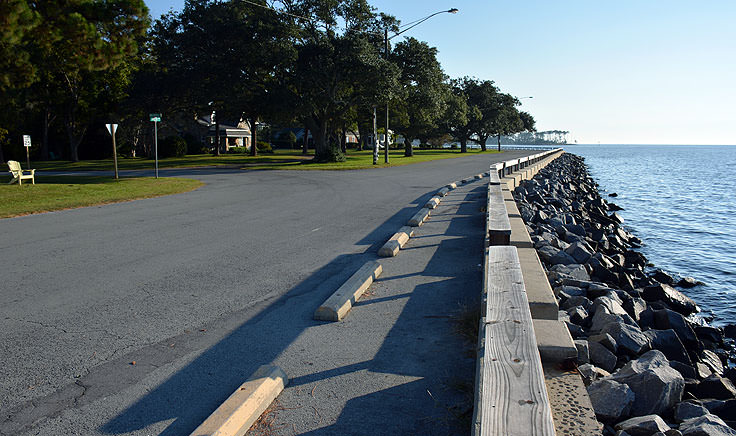 The Lou Mac Park encompasses just a little over a half acre in area, but no one seems to mind the small expanse of land, as the park itself borders miles of the seemingly endless Neuse River. Facing southeast, depending on the time of year, Lou Mac Park can be an ideal location to catch an early-morning sunrise or an evening sunset, and many patrons simply stop by the park to take advantage of the scattered picnic benches, or the famous "Dancing Chairs," a set of white Adirondack chairs that are usually placed at the water's edge. Local legend has it that the chairs dance all night when there's a full moon, and settle down before the sun comes up, but always in a different location within the park's grounds.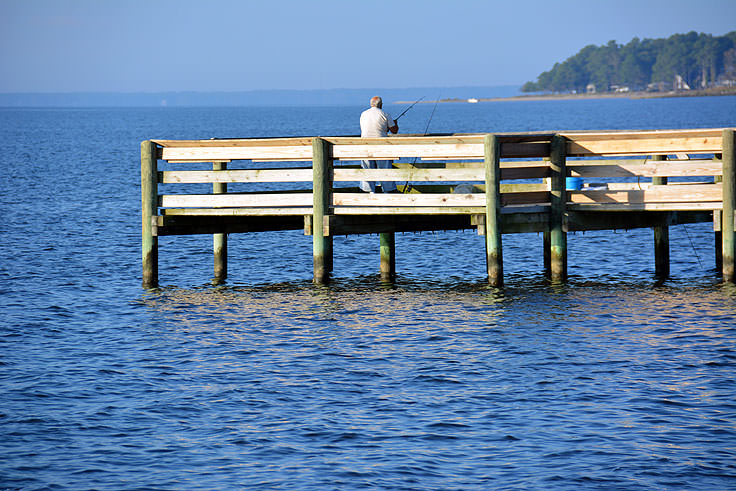 Kayakers, conoers, and anyone with a small vessel that's ready to set sail can also take advantage of the easy launch into the Neuse River, and enjoy a paddle that parallels Oriental's main center of town. The star attraction, however, is the wood and concrete pier which extends into the river and leads out to an open platform for fishing, sight-seeing, birding, or just dipping tired toes into the slightly salty water. A wooden boardwalk also covers the waterfront perimeter of the park, and is an easy-going strolling trail for anyone with a goal of enjoying the open water views in every direction.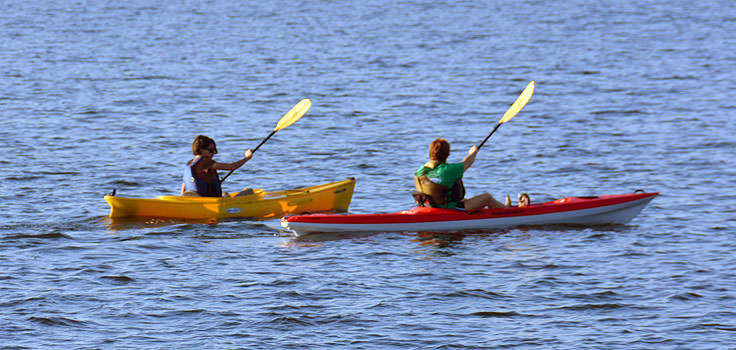 A small number of parking spaces are available adjacent to the park entrance, and trash cans are placed throughout the grounds as well. Dogs are welcome, however patrons are asked to clean-up after their pet. (Seasonally, doggie bags are available on site for park visitors.)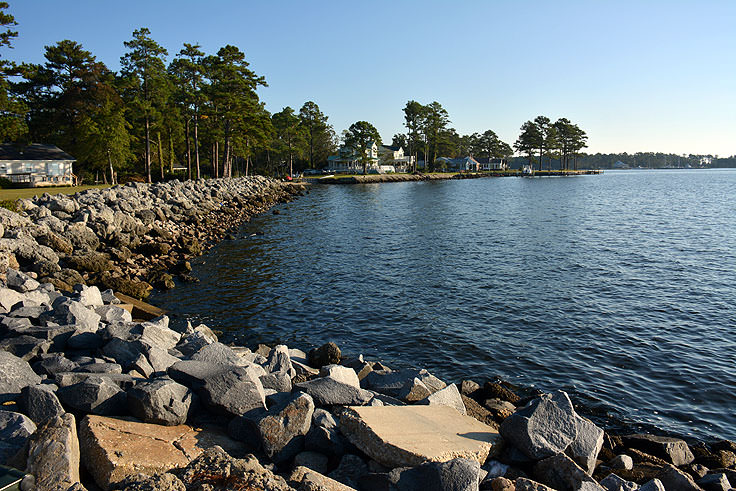 Though one of Oriental's smaller designated "Mini Parks," the Lou Mac Park certainly has a big reputation, and remains a favorite venue for a variety of community events. Over the years, the park has hosted a number of annual and special town happenings, including the annual Croaker Festival fundraiser, the "Spirit of Christmas" caroling and boat parade, a number of seasonal fine art and craft shows, local chili and chowder cooking contests, and even beauty pageants for both people and photogenic dogs. In the summer months, passer-bys can attend the weekly outdoor church services, open to the public, or can enjoy impromptu live performances by local musicians who swing by to entertain the park's patrons.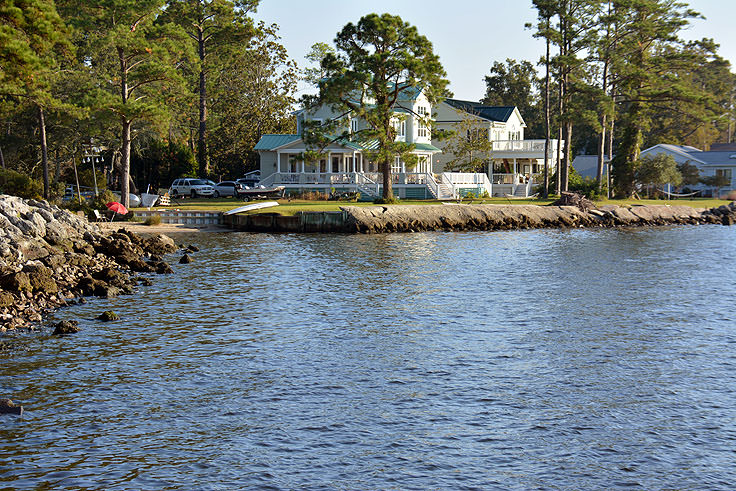 Easily entertaining for anyone in search of a quick walk, a few good photos, or a full day of fishing off the pier and enjoying the waterfront scene, the Lou Mac Park is a perfect example of the big community spirit and intrinsic love of the water that is evident around every dock and pier in the small town of Oriental, NC.